Does your business operate water softeners? Are you considering buying or replacing one?
Try this simple calculation to see how much a ScaleStop TAC system could save you!
Equal in efficiency, but salt free, maintenance free, cost effective and eco-friendly.
Stop pouring money down the drain and make the switch to ScaleStop TAC today!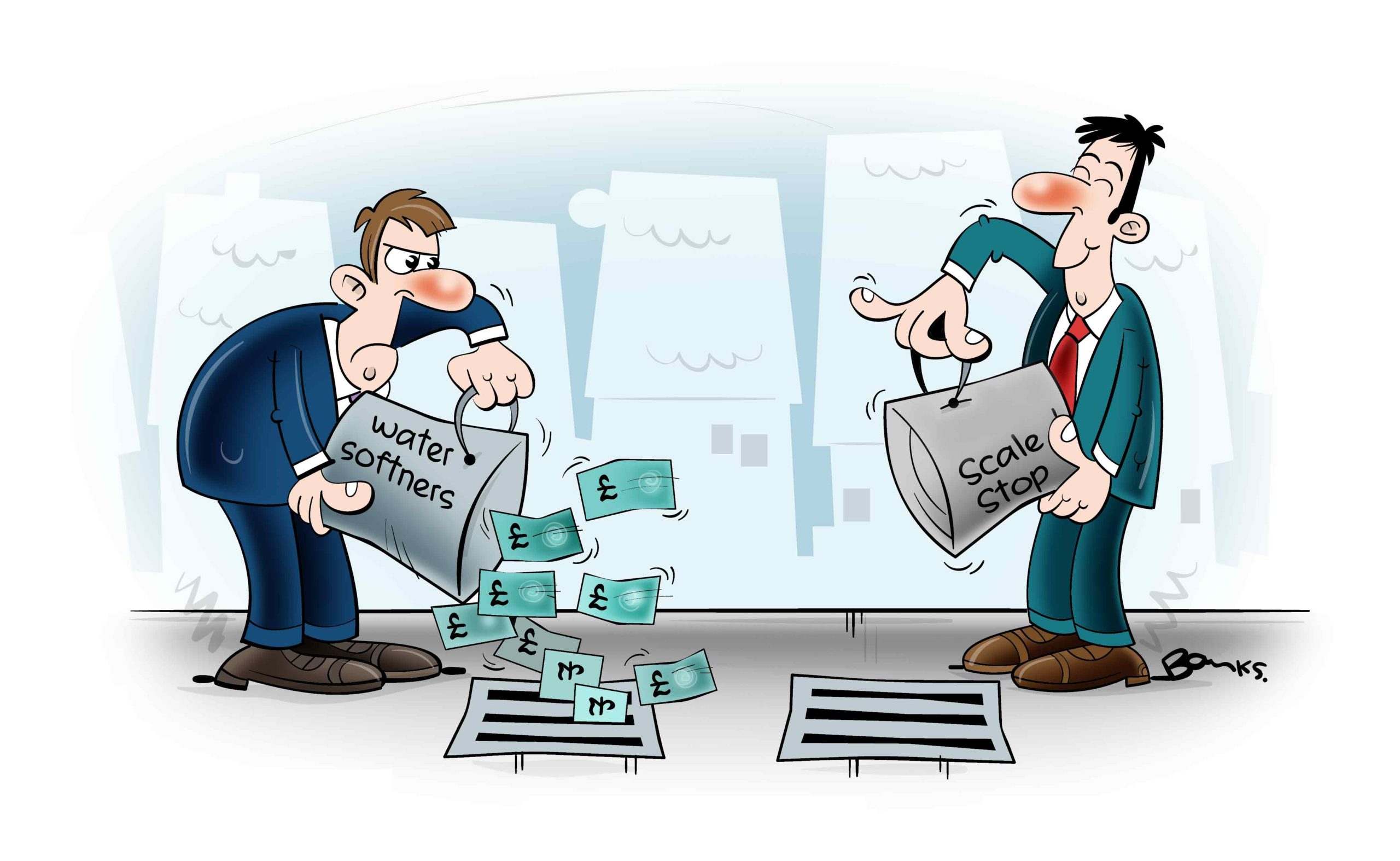 Factually… Capital costs for a water softener will be higher by around 30%. Operating costs will be high for a water softener – check how much you now pay for salt, and although less easy to check quickly, consider the cost of the thousands of litres of water wasted in the regeneration process, and the cost of maintenance and handling the salt.
Factually…. TAC systems of the same capacity cost less to buy. Operating costs are zero for three years….no salt – no regeneration – no maintenance. After 3 years, TAC systems should have a media change and will then go on cost free for a further 3 years and beyond.
Factually…. TAC is independently proven to be equal in efficiency to water softeners and significantly more efficient than other water conditioners using the German DVGW testing protocol. Click here for the full evaluation report.
Interested in a quote or finding out more about ScaleStop?